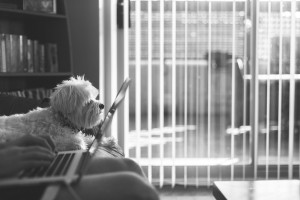 We've all heard the commercials urging us to bundle, bundle, bundle.  Sure you'll get a great discount, but bundling is about more than just price.  Here are a few reasons why we think it's a great idea to bundle your Arizona Auto and Home Insurance:
1. Awesome Discounts, a total given.  Bundling your auto and home insurance with the same carrier can save up to 20% on each policy.  That's HUGE.
2. Added Benefits.  Many of our carriers offer a Single Occurrence Deductible.  If both your auto and home are involved in the same incident, only ONE deductible applies.  Back into that garage door?   Experience a major hail storm or garage fire that damages your vehicles and your home?  Only ONE deductible applies.  In the event of a major loss, this bundling benefit could save you thousands.  
3. Underwriting Favor.  Ever go through an unlucky patch?  Most of us have.  If you have your auto, home (and boat, umbrella, and motorcycle) insured with one company, they are more likely to forgive that summer when your water heater burst, your neighbor's tree obliterated your shed and Fido bit Uncle Fred.  Need an exception on a high-performance vehicle, a rare piece of jewelry or a not-so-squeaky clean driving record?  You're more likely to get it from a company that has all of your policies.  
The bottom line is that, beyond price, loyalty begets loyalty.  We've seen bundling work for our clients, and in most cases, it's truly a WIN-WIN-WIN for everyone.