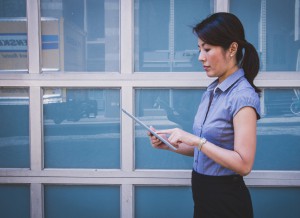 Insurance is a highly competitive industry.  As consumers, we're bombarded with commercials and internet ads claiming that this company, that company and their company has the best rates.  Here's why it's in YOUR best interest to lose the 1-800 number and The Company Guy, and saddle up with your local Independent Insurance Agent:
Reason 1:  Choice.  Independent Insurance Agents have access to a variety of companies and can shop for the best coverage, features and pricing for their clients.  Captive agents only have one product and one price.
Reason 2:  Objective Advice.  We don't work for The Good Hands or The Good Neighbor.  We work for YOU.  We look for rate stability, claims satisfaction and competitive pricing and we're not biased toward any one company.  
Reason 3:  Custom Coverage.  We don't have to squeeze your family's protection into only one box.  We can find coverage and features tailored to your unique needs.
Reason 4:  Claims Expertise.  With over 20 years in the industry, we've seen it all!  Call us first and we'll guide you through the process.  We're here, and we're LOCAL, when you need us most.
Reason 5:  Killer Service.  You won't find phone trees and long hold times here.  We'll know you by name and treat you like family, because we really are your neighbor.  We donate our time and our resources to the local community and believe that having an agency with a Heart of Service benefits us all.