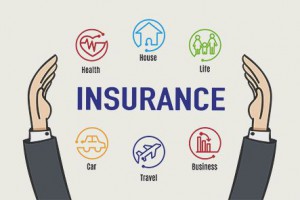 Arizona auto insurance rates are some of the highest in the nation, and higher than normal insurance rates can be a real budget buster.  No one wants to pay more than they have to for auto insurance.  Here are a few practical tips that can help keep your Arizona auto insurance rates in check:
 Consider the bundle.  Whether you're a homeowner or a renter, most carriers give big discounts (as much as 20%) if you're willing to insure both your auto and property.  

 Keep it clean.  Your driving record is a big factor.  While most carriers only charge 36 months for moving violations, accidents can affect your rate for up to seven years.  Safe drivers earn the very best rates.

 Watch your credit.  Carriers have proven that credit is an indicator of future risk.  Consumers with good payment histories and low credit card balances will see the best rates.

 Raise those deductibles.  If you're like the average consumer and have an auto insurance claim only once in six years, you're best off with the highest deductible you can comfortably afford.  Keep those premium dollars in your pocket, or better yet, your retirement account.  

 Consider paying in full.  Paying your premiums in full can save up to 15% with some Arizona auto insurance companies.  If you can't swing paying in full, at least consider automatic EFT payments from your checking account.  This will help avoid unnecessary credit card processing fees and late fees.